Sami Faye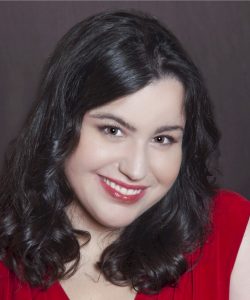 That word called Bio (which I believe is a reason or definition to have an opportunity to tell the world your story)
Well hello there Sir/Madam, just wanted to say thanks for taking the time to actually click on my page, so Thanks!
So, my Bio, or as I call it a reason for individuality; anyways well here it goes, my name is Sami Faye and yes I am an actress, singer, dancer, and multi-tasker extraordinaire! I have two Bachelor of Arts degrees from Centenary University one B.A. in the field of Theatre with a concentration in acting and the other B.A. is in the field Communications with a concentration in Radio/Television; more importantly I am an artist.
I am extremely thankful to be a part of each individual production that I have been involved in as being able to work in the entertainment field, I have gained a positive approach to learning about the craft of the entertainment world, about myself as an artist, and most importantly about the true meaning of what carpedieum means, which is to seize the day.
I consider myself to be a multi-tasker because I believe in active participation in the entire production as a whole from the technical aspects, to the stage/screen performances, to branding the production in the media by honoring the production's intent of having their story to be told to the world. As you navigate over to my media tab, you will see each individual production's story from start to finish, with media on the page from the production, i.e. photos, Facebook, Twitter, Youtube Videos of my artistic self-expression in each production.
Hope you have a marvelous, carpedieum-esque day!
All the best, remember to always smile, and laugh, sparkle, and the world will carpedieum-esque with you; if it's not now then the world will at some point.
Keep moving forward with a positive spirit and remember to believe in yourself and follow your dreams and passions in life and someone will be able to recognize that one day!
All the best to all artists chasing their dreams,
–Ms. Sami Faye